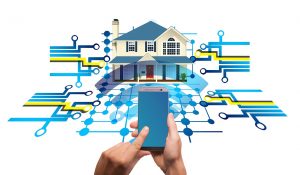 The newer generation of thermostats allow the user to program them far in advance. Many of them can even be connected to an app on your phone. You can program the thermostat to cool (or heat) the house only when you are expected to be there.  Let's say you keep your house at 75 degrees in summer. You can program the thermostat to allow it to raise the temperature to 82 degrees between 9:30 am -4:30 pm and then start cooling again before you are expected home at 5:00 pm. This same logic can apply to heating the home in winter.
On weekends, a person can program the thermostat to always stay on. The person can also plan for Holidays when they know they will be home all day or away for the weekend. Studies have found this type of energy savings will save you 10% on your heating & cooling bill. That is basically like saying you get a month or so of free cooling or heating.
A brand new digital thermostat can cost as little as $20 on Amazon. The better ones complete with app management may run a bit more but are well worth it in the long run.
We have all read the temperature suggestions from various sources over the years. Many of them recommend 68 degrees in the winter and 78 degrees in the summer. I have found that rarely do people's personal preference actually match up to those numbers. The best advice is to keep the temperature whatever you like but make sure the heating and cooling devices get a rest while you are away. After all, saving money is the ultimate incentive for any family.