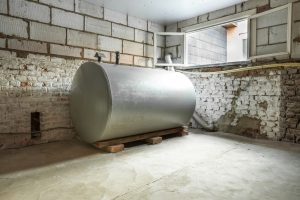 Sounds bizarre right? Why would anyone buy heating oil in the middle of the summer when it is hot outside? You only buy it when you need it, correct? Not so fast.
There are a couple reasons why yo should buy heating oil in the summer. You know the saying "the early bird gets the worm"? Well, it applies here too.
Availability
Heating oil is a very popular way to heat households. Over 5.7 millions homes use heating oil. Blizzards and ice storms can interrupt the flow of heating oil in the winter time. It is a fact of life. By buying heating oil now, you can ensure that it is taken care of now and avoid the hassle of any shortages that may occur in the winter. Being prepared always makes life easier down the road. Having a full tank of heating oil going into the fall months is an example of excellent preparedness.
Price
Heating oil prices are often at their best in the summertime when demand is low. That is how the free market economy works. As demand rises, so do the prices. You can actually save a few bucks by getting the tank filled during the "off-season".
You can call our office at any time to discuss the current price of heating oil. We are here for your heating and cooling needs.