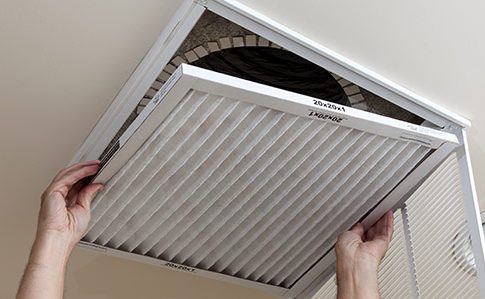 In this article we will go over some common Air Conditioning Problems people experience with their AC systems. It is important to be mindful of the system that can make or break your comfort levels this summer.
Refrigerant Leak
Does your air conditioner seem to be cycling on and off more frequently than it used to? This can be a sign of a refrigerant leak.
The refrigerant is the liquid that your system uses to cool the air by passing it through coils and compressing it. As the liquid compresses or decompresses it will either adsorb heat or disperse heat. But if there is not enough coolant in the closed system then your unit must work harder to make up for the difference.
Malfunctioning Thermostat
This is a problem many people don't realize they have until they have already started replacing or trying to "fix" other parts of the unit. It is important to remember that a thermostat is just another piece of equipment and it can go bad at any time. This can result in everything from faulty readings to your system not running when it should, hence causing uncomfortable temperatures.
Dirty Filter
We all know that the filter needs to be clean to allow air to pass through the cooling system. But, this fact can slip our mind if we are preoccupied with other aspects of our lives. Having a relatively clean filter is very important to the function of an AC unit. And if you are worried about the cost of replacing it often, just be assured that a clean filter will pay for itself in the long run, many times over.