Saturday 03 February, 2018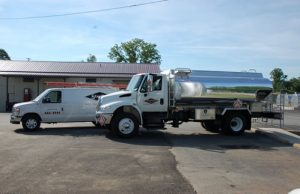 If you are worried about waiting around for the heating oil that you need and risk being cold, don't be. With the right heating oil company, you can be sure that you're able to get the hot air that is needed without having to wait for long periods of time for it to be delivered to your home.
Work with a company that has a large fleet of trucks that can come and go. When this happens, you obtain the heating oil that you need without having to worry about waiting. They can send one of the many trucks out to provide you with the heating oil on a short notice.
Trust in a Long-Standing Local Company
Working with a well-known local company can also prove to benefit you. They provide high quality heating oil, but also the ability to have great service from a company that truly cares about their customers.
By going with a long-standing company, you can feel much more confident being able to call them when you're low on oil and have them come out and provide it. Many companies that are commercialize and large do not put this care into their customers and will come when they feel ready to come. This does not happen with a smaller, locally owned company that has been providing heating oil to the area since the 80's.
Purchase the Right Heating Oil Today
Don't wait for the cold winter winds to blow through. Trust in a company that can come out and provide your home with the warm air it needs. Keep everyone cozy inside while the company works to fill the oil tank and get your heat going once again.
Choosing the right heating oil company to work with should not be difficult to do. Look into the options and know that the best one is going to be the one with the best reputation. Local ones are going to work hard to provide you with the best service you've ever had from a heating oil company.
Speak with a heating oil company today to find out how they're able to provide you with the help that you need. When you heat with heating oil, it is important to work with a company that is going to provide the oil that you need, when you need it. The company is one that you can trust for years to come.