Thursday 15 October, 2015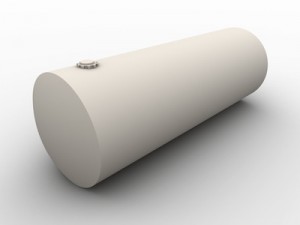 An improperly working oil tank can cost you hundreds of wasted dollars.  Whether you are buying a new home or have an older pump that seems to be going through oil faster than it usually does, an inspection can tell a lot.  It is important to have your heating oil storage tank regularly maintained and inspected to ensure you will not only be getting what you pay for, but also to avoid costly repairs and lost oil.
Locating the Tank
It is important to determine if your home has an above ground storage tank (AST) or an underground storage tank (UST).  If you are purchasing a new or new-to-you home through a mortgage lender, they could deny your loan until proper inspection is completed.  They may deny it all together given the bad reputation of UST.  Even if your tank is above ground, it could still be leaking or have faulty parts.  Lynchburg is known for having some of the richest history in our nation and that means older establishments that need to be regularly maintained.
Separate Inspection
A home inspector will not be inspecting the oil tank.  They may look for major leaks with pooled oil around the base or in the ground, but a licensed oil tank inspector is the only one qualified to conduct the proper tests.  They are familiar with the common problems associated with AST and UST systems and can repair them.
Common Heating Oil Tank Problems
Most storage tanks are made from steel and are prone to corrosion.  The underground tanks tend to have more of a rust problem due to the added exposure of a moisture rich environment.  They are also more difficult to maintain and you might not know you have a problem until it is significant.  Older tanks also have glass oil/water separators that have been known to shatter in frigid temperatures.  The most common problems are oil leaks and water leaking into the oil.
The Virginia Department of Environmental Quality has noted an increase in home heating oil tank leaks over the last couple of years.   If you notice an increase in fuel consumption outside of the normal temperature drops, call a licensed professional from Sterling Oil to ensure your heating system is in good working order.  It is always easier to fix a 'small' problem than face the cost of replacing a storage tank that will cost thousands of dollars.  With this winter season approaching, don't be caught off guard.  Make sure your tank is full and in good working order.