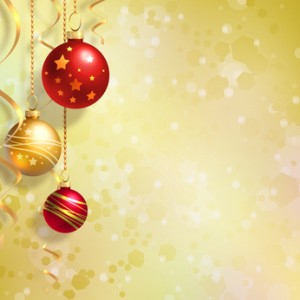 Stores across the country seem to be preparing for the Christmas holiday earlier every year. In fact I saw Christmas trees replacing pumpkins at a local grocery store on Halloween day! Despite the stores each trying to get a jump on bringing in holiday shoppers, the city of Lynchburg thankfully waits until after Thanksgiving to begin its month long celebration. This year Downtown has a bunch of great activities for you and your family to enjoy.
The festivities begin December 3rd at 5pm with Yuletide Square. It is an open house event in Downtown with fifteen businesses participating. The trolley will be running for the length of the event, until 9pm, to help shoppers make it to all the participating shops and restaurants. This year's Yuletide Square is being sponsored by The Clutch Guide and 93.7 KHF.
December's First Friday, falling on December 6th, is always a great event. Local art galleries and organizations keep their doors open late and put on various debut performances, but this month's will be even better as it will also feature an appearance by the Grinch as well as a reading of "How the Grinch Stole Christmas" at the Downtown branch of the Lynchburg Public Library. First Friday activities start at 4:30pm.
If you can't make First Friday, don't despair! The Grinch will be making another appearance on Saturday, December 7th for Holiday Traditions, running from 10am to 1pm. There will also be carriage rides at the Community Market (referred to as Mistletoe Market this time of year). You can catch the Grinch and the carriage again on Saturday, December 14th.
Rounding out the first weekend in December, beginning at 5pm on Sunday the 8th,  is the annual Lynchburg Christmas Parade. Running for approximately two hours, the parade features floats, music, and antique cars to name just a few of the participants. This year's theme is "Season of Lights & Laughter" and will be the first time the parade is hosted by The Retail Merchants Association (RMA). The RMA was selected as the new host by the City of Lynchburg and the Fire Foundation due to its  mission of supporting the many local businesses that can be found in and around Lynchburg.
As you can see, there is plenty to do to help put you in the holiday spirit this year and this is only a portion of all the events going on in the city throughout the month. Happy holidays to our customers and all the residents of Lynchburg!